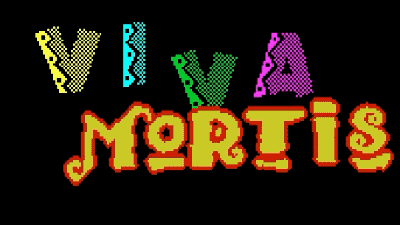 Viva Mortis
A downloadable retro isometric for Windows, macOS, and Linux
Viva Mortis is a fast paced isometric retro-fest feast for the eyes and ears.
Written for the SyntaxBomb Retro-Game fightout It is based on a Sinclair Spectrum with the option to use ZX-Spectrum graphics from glorious color clash to 16 amazing Sinclair colours and sound (from a single beep (48k), simple 3 voice (128k) or fully sampled (next)). The choice is yours.
SyntaxBomb 2nd place winner

You play as Mortis: Overworked minion of Mr De'Ath.
There is a party planned and someone has nicked his 5 runes. Toddle off and find them for him to really get the party started.
But wait.... it's not as simple as all that is it? Oh no, there's a time limit and a collection of clockwork fiends and demented dangers to prevent you from sipping Mojitos at the party!
Collect lost treasures, throw a few skulls and bash a few piñatas. And beware the Fabled Broom of Doom!
With a custom chip-synth and QasarBeach sound engine, you might just stay around for the sounds alone - why not stay forever?
Control is simple:
left/right/up/down and fire, all can be reconfigured to your own desires...
Fullscreen or windowed. You decide.
MacOS, Windows or Linux - it's up to you...
Mr De'Ath is watching...
Mr De'Ath is waiting...
Go gather your bones and work those fingers... To... The... Bone...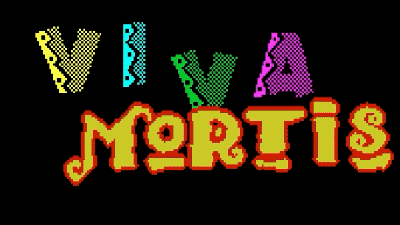 Ver 1.05
- various bug fixes
- new sound core
- 3 secrets added
- new map mode - press and hold M to see map
- key configuration has map added
Ver 1.03
- windows version has got corrected audio
- mac is complete new compile to deal with black screen on 10.4.4
- mac supports retina display better
Ver 1.02 for mac - display fix
Source code is now available. This is mx2 code which is a fork of Monkey2. There are a lot of other source files not included (mainly graphics and sound support systems). THIS WILL NOT COMPILE. But it will allow you to see the entire game code and see how it was all put together :)
| | |
| --- | --- |
| Status | Released |
| Platforms | Windows, macOS, Linux |
| Rating | |
| Author | AdamStrange |
| Genre | Action |
| Made with | Adobe Photoshop |
| Tags | 8-Bit, Atmospheric, Cute, Isometric, Retro, sinclair, ultimate, ZX Spectrum |
| Average session | A few minutes |
| Inputs | Keyboard, Mouse |
Install instructions
Just download the version for you machine and it should run.

Any issues let me know :)